Addis Abbeba's school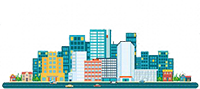 Awra Amba's school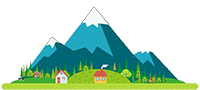 Dire Dawa's school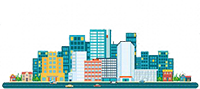 Background on the drawings
Addis Abbaba is a growing megalopolis. Cement and concrete are gradually replacing the grazing fields. The airport, built in 1961 on the outskirts of the city, is now located in the heart of the city in the wealthy district of Bole. The river that runs through the city is very polluted, and children and adults alike say that there is no nature in Addis Ababa. And yet, we will see large quantities of birds, including many birds of prey, goats in the street, cows.
Awra Amba is a village built around an autonomous community. The main activities used to be agriculture, but after a land plundering in the 90s, they turned to the cloth factory. Everyone, including the children, has a sense of community and participates in collective tasks.
Dire Dawa is a town that has prospered in the past thanks to the French railway line that linked Ethiopia to Djibouti. The railway was bought by Chinese and diverted, no longer passing through Dire Dawa. Unemployment has risen sharply, as has poverty. The city has a mixture of ethnicities and religions, who live together as good neighbours in the city, but much less so in the surrounding area.