Eperon's school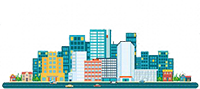 La Nouvelle's school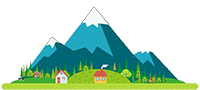 Translation
Eperon
Hello Where I live there is a lot of rubbish thrown on the ground by people, but there are roads, cars, motorbikes, buses.
There are also a lot of shops. There are two volcanoes: Piton de la Fournaise is erupting and Piton des Neiges is extinct. There are beautiful beaches and circuses (big holes in the mountain). At my place, there is the savannah. In some places, there is a lot of vegetation.
There are sharks, whales, "paille-en-queue" (bird), lizards, dogs, cats and big trees. There is also the forest. It is often hot and there is often a lot of weather.
Can you watch television? I can. Can you drive around? Are there animals in the city? Are there shops and cinemas where you live? Are there beaches and beautiful landscapes? Do you play sports?
When you grow up, I wish you to have a good job and earn a living.
Nino, 11 -
Hello Where I live there are animals, "papangues" (birds), coconuts, mangoes. There are beautiful landscapes like the volcano, the beach, the vegetation.
We speak Creole. What kind of parties do you like? In Reunion Island, there is the "Kaf" party, this party symbolizes the end of slavery.
Can you play computer games at home? I love to play computer games, but I would like to do it myself because I play too much. I like to rollerblade in the skatepark of l'Eperon (city of Reunion Island). What clothes do you choose to go to school ? I wasn't born in Reunion Island, I was born in metropolitan France.
When you grow up, I wish you good health. I hope to meet you one day.
See you soon.
Lina, 9 -
La Nouvelle
Hi, my name is Chelsea, I'm 10 years old.
Where I live, there are no cars, but there are ATVs.
Can you ride a helicopter at home?
When you grow up, I wish you nothing but happiness.
Chelsea, 10 -
Hi, I'm Nolan. I'm 10 years old.
I don't have a car in my house. There are dogs, helicopters, roosters, tangs [looks like a hedgehog], donkeys.
Can you climb trees and swim in the river at home?
When you grow up, I wish you nothing but happiness.
Nolan, 10 -