The Effet Libellule Days will be composed of workshops that will serve both ethnological analysis and pedagogical awareness. 
Here are some ideas of the workshops we would like to set up:
Introduction Workshop
In the form of experiments, drawings, simulations and videos, we will introduce children to the notion of environmental protection. 
We will define this term of environment and the modifications initiated by humans and describe the scientific mechanisms that explain them. 
Finally, we will reflect together on actions and behaviours that are positive for our environment. 
Workshop Drawing
We will ask the children to make two drawings. The first drawing, before our arrival, will have as instructions: "Draw a place that you find beautiful where you would like to live. " . The second drawing, after our departure, will have as its theme: "Draw yourself as a protector of the environment". 
The child's drawing is an illustration of his world view. It leaves room for the imagination while taking inspiration from the representations of the environment around it. It is also a preferred means of expression for children, particularly on an emotional and affective level. 
The individual and comparative analysis of the drawings will be both a valuable ethnographic material and a means of evaluating our awareness. 
An exhibition of the drawings will be organized at the end of the project. 
Workshop Measuring kit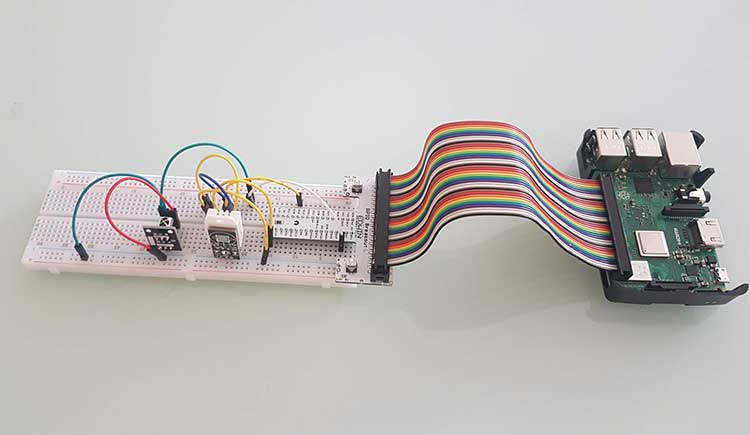 We will install a measuring device in the classrooms that will allow environmental data to be collected using different sensors and used as indicators later on. 
We will explain how it works to children, and set up the data collection process. 
Every day, a designated child will have to list the values displayed and enter them in a file. 
The measured data will be: temperature, noise level, weight of the bin, light intensity, hygrometry, CO concentration, CO2 concentration. 
These data will finally be added to the Internet platform and will allow environmental indicators to be monitored over time and space (between the different schools). 
These indicators will make it possible to measure the impact of new classroom habits on the direct environment (e.g. daily ventilation, reusing scrap paper, changing windows with double glazing, etc.)
Workshop Correspondence
The purpose of this workshop is to create a link between the classes we will meet, and to encourage children's long-term involvement through a sense of belonging. It will be carried out at the end of the second day. 
We will ask students to write two messages for children in the following region that we will meet.
The first message will be a list of questions about their lifestyle and their connection to nature. 
The second message will contain the wishes for the future that the child would like to address to a child of his or her age.  
They will receive messages themselves from the children in the previous region.